Nyungwe National Park is one of Africa's oldest and largely preserved ancient rain forests located in Rwanda's southern far ends, rich in diverse attractions that team to make the National Park one of the most interesting reserves to visit. As a tropical and montane rain forest, there is a lot on what to see in Nyungwe National Park. A home to a number of primates, wildlife species, stunning flora and unique tree species, the park is richly blessed with plenty of tourist Attractions that give to your magical moments on your Rwanda safari.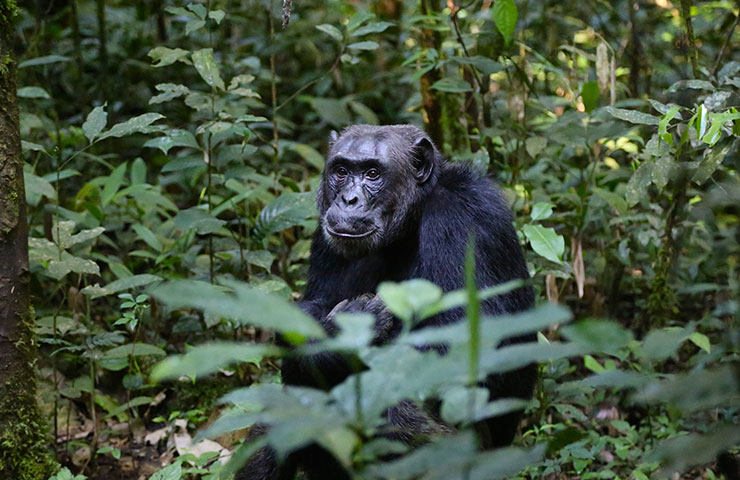 Below we mention a list of what to see in Nyungwe National Park in case you choose to visit this amazing National Park
Chimpanzees
The park is a habitat to 13 primate species that feature a population of 500 Chimpanzee primates living here which makes Nyungwe one of the remaining distinct parks that homes the last intact Chimpanzee apes in East Africa. There are two habituated chimpanzee groups which visitors can be able to track and experience fascinating encounters with these apes. Chimpanzee trekking is the most popular activity in Nyungwe National Park that should top your bucket list to do adventures when visiting this National Park.
Colobus Monkeys
Angolan Black and White Colobus Monkeys are other primates that roam the vast tropical rain forests of Nyungwe, the park harbors the largest troop of these Colobus Monkeys with up to 400 individuals in the troop. There is a habituated group for tourists to track and an encounter with these primates is greatly exciting and gives the best moments of one's life.
Several other Monkey species that live in these lush forests include L'Hoest's Monkeys endemic to the Albertine Rift, silver monkeys which are easily seen on different nature trails and along the canopy walk. Vervet, blue, owl faced, and dent's monkeys also live in Nyungwe.
Canopy Walk
The canopy walks of a metallic bridge that hangs between forest treetops of Nyungwe is a unique attraction on the list of what to see in Nyungwe National Park. This experience gives a unique marking to the park since it is the only place in East Africa to find this amazing adventure. It is a breathtaking feel standing in the middle of the tall Nyungwe forest trees on that Canopy watching the entire forest view.
Abundant Birdlife
Rwanda is well known as a birders haven and avid bird watchers will find the most rewarding bird watching adventures in Nyungwe National Park. A variety of over 322 abundant bird species is found in this National Park including 29 endemics to the Albertine rift. Some of the beautiful birds that can be seen include the Rwenzori Turaco, red collared babbler, blue headed and purple breasted sun birds, Francolin, Albertine owlet among others.
Nyungwe Waterfalls
Isumo Waterfalls are one of the hidden treasures in Nyungwe that excites tourists with their magnificence and beauty, a hike to these falls through the dense vegetation and verdant forest ravines that are steep is worthwhile and rewarding, the waterfalls stand 17 meters high above sea level creating a stunning scenery. On your hike to Isumo waterfalls, you will experience an encounter with beautiful flowers, orchids, tree ferns and plant species, tall mahogany trees to marvel at, and there are chances of sighting numerous bird species, butterflies and on a lucky day spot some primates.
Mammals
Besides the primates, bird species and waterfalls, Nyungwe National Park also teams with a number of mammals to sight within the park, over 75 mammals have been recorded which include serval cat, mongoose, bush pigs, Congo clawless among others.
There are other adventure offerings outside this National Park that compliment on what to see in Nyungwe National Park and they include the wonderful and scenic tea plantations that surround the park, warm and friendly community villages that will give you the real taste of an African adventure.