Community Visit Nyungwe National Park is one of the greatest ways to seek a community treat experience where you get to meet the local community and support their different small-scale business. The local community ply a great role in tourism and conservation as the majority of the park force is supplied by the local community. The Nyungwe forest trails in the park, is as well maintained by the local community through partnership with the park authority on a host community collaboration with the park.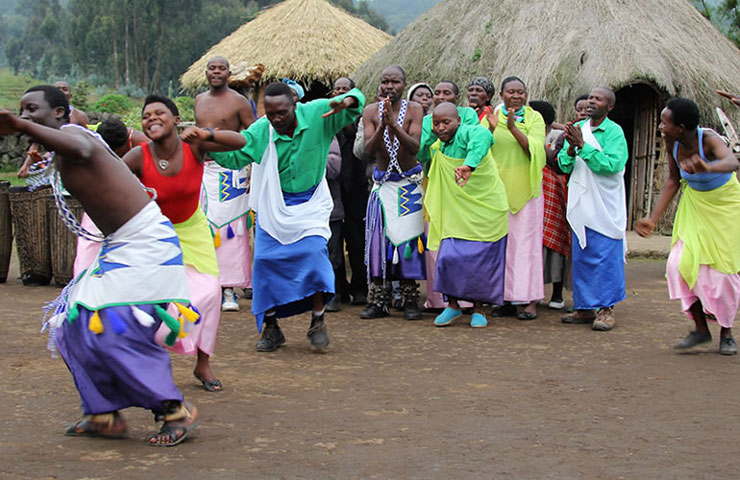 Community visit Nyungwe National Park will allow you get to experience traditional activities such as local cultural dances, which are performed by the local community, go visit the beehive cooperatives and project, and be able to purchase organic processed honey. You can as well visit the farmyards and get to know about the traditional farming schemes. There is also local beer being processed by the local community which you can take part and know the process of the local beer making as well have a taste of it.
Bicycle riding within the local community is another way to seek relief from the long day park activity. You can as well purchase some great art pieces and baskets that are made by the local community.
Local food can as well be a great treat as you learn how it's prepared to time of dining. Banda Village which is just few kilometers from the Uwinka Park reception has a well-organized local community experience that is worth visiting. You can as well visit the Kitabi Eco Center, where local honey is being sold and you can as well have cultural dances organized to your visitors.
Get to know what lies beyond the park boundary by interacting with the local community and have a great time with them, as you get to know their social life. The local community play a great role in the tourism industry, by visiting them, you're supporting their livelihood and economic values.