Congo Nile Divide Trail at Nyungwe National Park is among one of the most famous hiked trails in Nyungwe forest, where many tourists take a challenge to hike the 42.2-kilometer trail. The trail divides the Nile and Congo River, hence the birth to its name. The site is said to offer an amazing view of Lake Kivu positioned in the Western Rift Valley Mountain range. With great overview of the tea estates as well.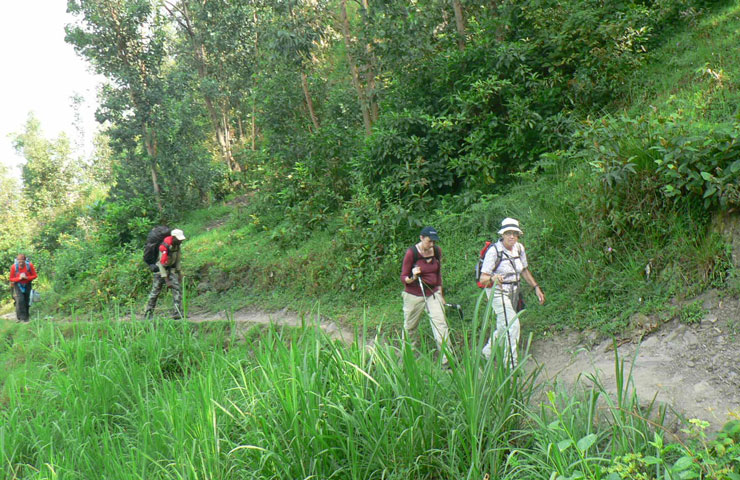 The Congo Nile Divide Trail is the longest trail in Nyungwe National Park, and is a multi-day's trek trail, which can be accomplished in 3 days of hiking adventure, and you will have camping as moods of accommodation within the forest with great forest feel, an adventure worth to undertake when one visit Nyungwe National Park.
The Congo Nile Divide Trail at Nyungwe National Park runs Northwest, along the Congo River tributes which flows west. There is a number of attractions along this trail, from primates, birds, plants and butterflies that can been observed along the trail, and one goes about his day's hiking adventure in Nyungwe forest. Both those who would wish to hike on foot or explore the trail through pedaling can still do so, however. The trail has attracted attention for many hikers who do both the chimpanzee trekking in the forest and later head for the Congo Nile Divide Trail at Nyungwe National Park.
The trail stretches through different regions and ends at Butare Cyangugu road approximately (7) seven kilometers west of Uwinka. It crosses about five Provinces (from Rubavu through Rutsiro to Karongi, Nyamasheke and then to Rusizi district) with 9 more spectacular base camps and comfortable accommodation, 3 bonus sub trails that provide different experiences, astonishing scenic views and endless smiles.
You can still connect the trail, with the long multi days Nile Trail, as both trails are different, with each having a unique experience. The trail allows you to discover the source of the Nile, within the forest, as you encounter a number of waterfalls within the forest during the hiking as you cut across to the southern part of the forest.