Camping Nyungwe National Park is one of the most amazing adventures one, wish to encounter on their visit to the park. Camping rewards you with a great experience to explore a destination, as you chill out there and enjoy a beautiful chilly night in your tent. Nyungwe National Park has a camping ground known as the Uwinka Camp site, which is often used by many tourists, and tents are available to be hired out to any tourists who would love to spend a night at a fee of 10,000 frw.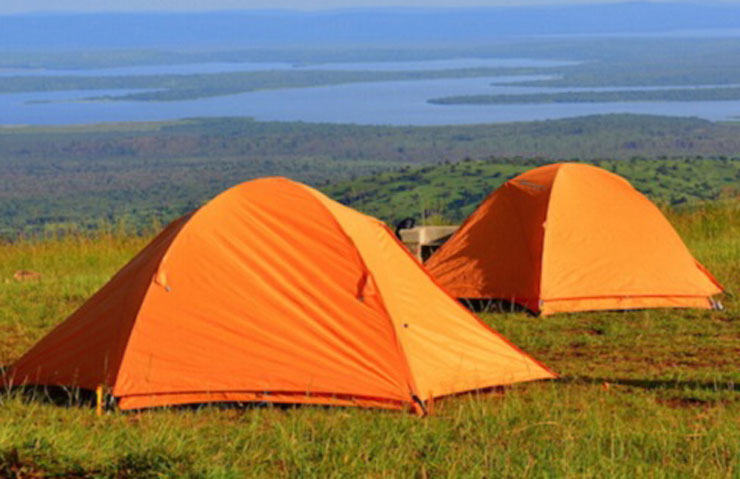 The Uwinka Camp site has toilet facilities and bathrooms on sight. One who would love to have an alternative adventure camping at Nyungwe National Park, as part of the accommodation at Nyungwe National Park, will have a place to rest for a chilly overnight stay. Other surrounding hotel accommodation at Nyungwe National Park, also do offer camping facilitation and tents to visitors who would love to enjoy the camp adventure. You're free to bring your own camping tents as well, and pinch your tent, or come and hire one available for you. Camping does not mean that a client is on tight budget, whoever some travelers wish to enjoy and experience adventure, something different from daily travel experience.
There is a campsite as well at Kitabi Eco Center, for those who want other option of camping, Kitabi Eco Center camp site can as well serve the need. Congo Nile divdie Trail, as well have three campsites for the visitors who would wish to take on the hike. Mount Bigugu also do have a camp site, where one can go to camp, however issue here is the water problem. You will need to carry your own water to the great altitude to use for your camp. It's fun and enjoyable, for those who would like to experience something else, then the daily hotel accommodation. The experience is enjoyed and full of adventure.