Canopy walk in Nyungwe National Park, is one of the most famous activities in Nyungwe National Park that every visitor to the park, undertakes, on a visit to the park. The canopy walk in Nyungwe National Park, is amazing, and filled with great extra ordinary feel of being on top of the world. The 70-meter suspended metallic bridge is lies above the tree top canopy, to its name of the walk, and is about 1km long. On your way to the canopy walk, you will start your trek, from the Uwinka reception, down to the Igishigishgi trail, and enjoy a short trail walk, which is roughly 30 minutes to the metallic rode, that stretch's 70 meters above the ground.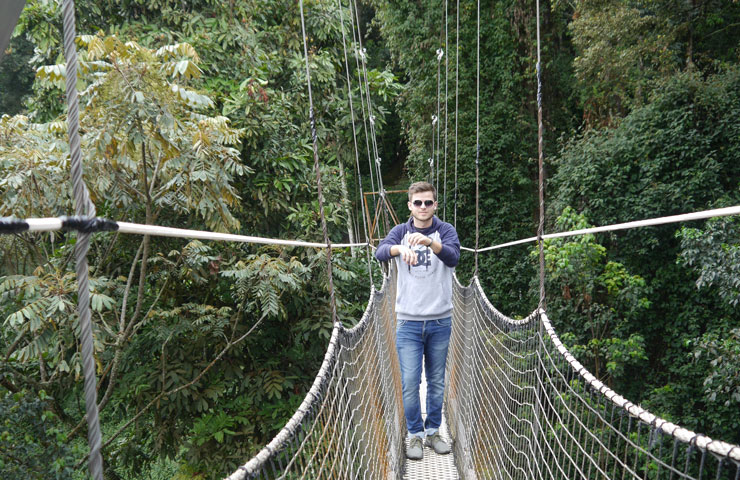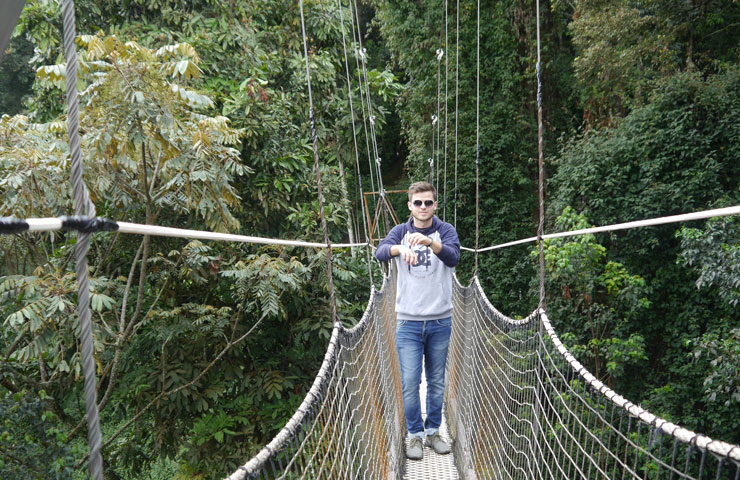 The canopy walk can be done at any time of the day, as early as 8 am, up to 4 pm, when the last group can visit the trail for the adventure. This is the only longest canopy walk in East Africa, and third in Africa, where you can have an experience to enjoy this wonderful adventure in Nyungwe National Park. Some travelers may have phobia of being at that altitude, but we advise to join the group, as not to miss out on the splendid view, and great feeling, as a reward. Many have done it for their first time, and managed to overcome the fear, they had before the hike. Beat and challenge the adrenaline in you, as you put your soul at test.
Take adventure to new heights, and explore the Nyungwe forest, as you're on the edge of the forest, overlooking the entire forest, taking some of the modest and coolest pictures to share on your timelines. Most visitors to the park, come for walk experience, alongside chimpanzee trekking in Nyungwe forest, Colobus monkey trekking, nature walks and trail hiking in Nyungwe. Other clients will combine the Canopy Walk in Nyungwe National Park, with visit t Lake Kivu, for fishermen experience and boat ride, including gorilla trekking safari and golden monkey trekking. You can as well visit Akagera National Park, for a wildlife experience.