Best Time to Visit Nyungwe National Park; A visit to Nyungwe National Park at any time of the year is worthwhile since the park is incredibly attractive with tremendous tourist attractions and the climate conditions within the park are generally pleasant with cool temperatures, this is because the park is associated with tropical and montane rain forests lying at up to 2000 meters above sea level.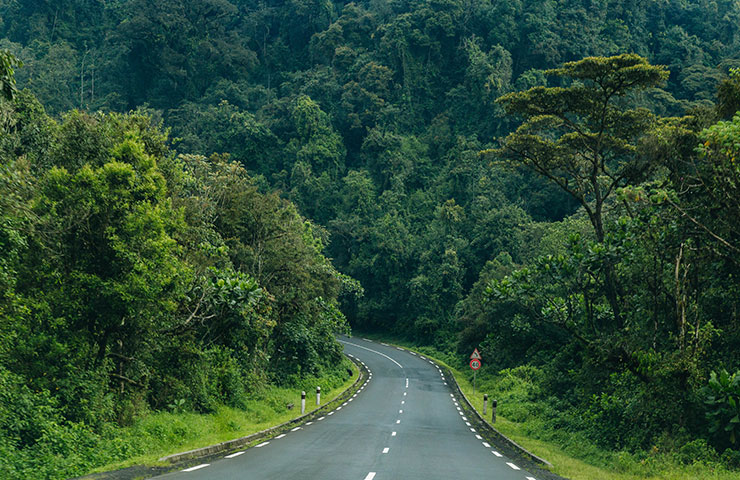 In case you need to know much about the climate patterns across the entire country of Rwanda are similar since the country experiences only two dry and two wet seasons throughout the whole year. This makes for particularly comfortable and warm weather conditions in the entire country.
During daytime temperatures typically rise up to 27C degrees and at night temperatures are cooler, they drop to a minimum of 12C degrees. In Nyungwe National Park the climate is no different from other parts of the country and thus the park experiences a cool temperate climate that visitors usually find pleasant for their adventure.
The most recommended time to visit is during the dry months of the year, where the longest dry season happens between June to October and the shortest dry months are from January to February. The experience for primate's adventure that include Chimpanzee Tracking, Colobus Monkey tracking among other tourist activities during this dry season is much more incredible and rewarding.
With less expectations of rain showers, you will hike through short undergrowth with the ground barely dry making it easier to pass through the nature trails and this will bring to you great adventure moments.
Bear in mind that Nyungwe National Park being a dense tropical rain forest, rain showers can pour at any time within the forests even during this dry season, but it never rains for a long time.
The rainy season has the longest period of heavy rains happening between months of March up to late May plus the shorter rains between months of November and December, in this period the park maybe challenging to navigate for your adventures, the ground trails tend to be wet and muddy, the undergrowth is thick and grown and possibilities of rain pours are always highly expected. However, during this period, your trekking experience is much easier and fascinating since it is easier to locate and find the primates (Chimpanzees) as they tend to stay in the nearby forests because of many figs and food to feed on.
There is also a greater opportunity to sight a greater number of abundant bird species and butterflies during this rainy season which is ideal for avid bird watchers and the newer and verdant vegetation makes for blooming and flourishing flora that creates a spectacularly beautiful Park and this also counts as for some visitors.
Tourist Activities in Nyungwe National Park include Chimpanzee tracking, Colobus Monkey encounters and other monkey trekking adventures, the canopy walk experience, tropical waterfall hikes, nature walks and bird watching. Outside the park you can do tea plantation visits, community visits and cycling tours.
Spend your days in Rwanda in the best way by taking time to visit Nyungwe National Park for the most remarkable adventures that bring great moments with unforgettable memories.