Gisakura Tea Plantation Visit in Nyungwe National Park, is becoming one of the famous activities around Nyungwe National Park, as visitors, have a hand on experience to get to know more about the tea they always consume, how it's grown, to being processed. The Gisakura Tea Plantation tour in Nyungwe National Park, is offered by the local community, therefore by taking on this tour, you're really supporting the livelihood of the local community, and their agricultural business.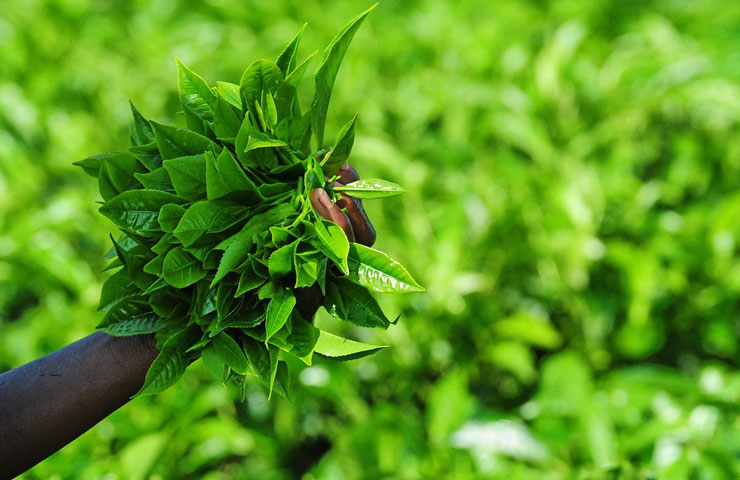 The Gisakura Tea Plantation visit in Nyungwe National Park, is often done in the morning and afternoon, when the farmers are busy in the cool hours of the day harvesting the tea leaves in the tea plantation. You will meet the local farmers, undergoing their usual day life in the tea farm, and you will be introduced to them, by your local site guide, who will enable you to join the group, who will be busy harvesting the tea leaves.
You will participate in the hand picking of tea leaves, as you share an informatory time, learning about how tea is grown, to harvesting. You will later leave the tea plantation, and drive to Gisakura tea factory, here you will learn more about tea processing at Gisakura tea factory. You will get to see and witness tea being processed, and each step will be explained to you by the site guide. Later, you can as well be served ready tea, to have a test of the finest tea being produced.
This tour will leave you, with great knowledge of tea production, and you now get to know, how the tea is produced. You can combine your Gisakura Tea Plantation Visit in Nyungwe National Park, with Chimpanzee trekking in Nyungwe, Canopy walk in Nyungwe, Colobus monkey trek, or hiking in Nyungwe forest.
On your visit, you can take the beautiful photos of the tea estate, as you enjoy the tour. Advance booking is highly recommended, to have your site guide ready waiting for you, as well to know, if the factory is working, as some days, it may be closed.