Bird watching in Nyungwe National Park, is one of the incredible activities to undertake for one who would wish to visit Nyungwe, if you're in love with the winged ones. Nyungwe National Park is found in the Albertine Rift Valley region, this means, it harbors some of the rare species that can only be found in this region. There are a number of birding areas, including a number of Hiking trails within the Nyungwe forest that are used during the birding excursions. Butare, with the Butare to Cyangugu road passing straight through the middle, provides excellent roadside birding.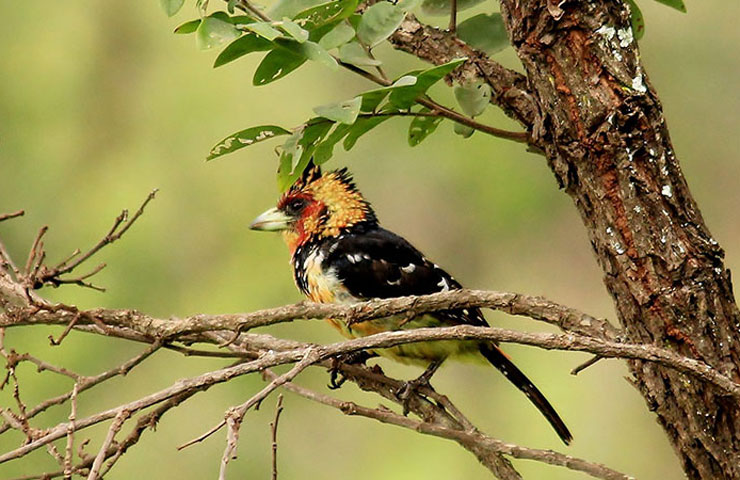 Nyungwe Forest birding is never easy, but the wide road running through the park offers a great vantage point into the canopy. Of specific interest are the many Albertine Rift endemics (birds restricted to the Albertine Rift). Three birds unrecorded elsewhere on the eastern side of the Albertine Rift are Albertine owlet, red-collared babbler and Rockefeller's sunbird.
Bird watching in Nyungwe National Park, is a wonderful adventure, as you get to learn more about birds of Nyungwe National Park. Over 300 species have been recorded in Nyungwe Forest National Park, reflecting the wide habitat diversity and altitudinal range. These include all the 25 species of the Albertine Rift mountains Endemic Bird Area that occur in Rwanda, Chapin's Flycatcher and Rockefellers' Sunbird (both globally threatened, restricted-range and biome-restricted).
Also, 11 of the 23 species of the Guinea-Congo Forests biome and 71 of the 74 species of this biome of Afrotropical Highlands that occur in Rwanda have been recorded in Nyungwe forest National Park. Generally, Nyungwe is undoubtedly the most important forest for the conservation of montane birds in the region.
Best Time for Bird Watching in Nyungwe National Park
There is good birding to be had in Nyungwe throughout the year, with a few caveats. Breeding activity peaks at the end of the rainy season. During May and June, and from July to September, many birds are feeding their fledglings and keep quiet – only becoming vocally active again in January or February. Since so much of forest birding depends on calls, the best time in this regard is from January to June. April is the wettest month, and the logistics of birding might become a challenge, as trails get very slippery. Migratory birds are present from November to April.
Besides Bird watching in Nyungwe National Park, you can as well head for Canopy Walk, Chimpanzee Trekking, Colobus Monkey Trekking, nature walk, trail hike, and Community Visit that will reward you with great time, on your Bird watching in Nyungwe National Park visit. Bird watching in Nyungwe National Park, for the bird lovers, who would like to experience more, can as well combined it, with bird watching at Akagera National Park, and Kigali bird watching.