Nestled in the southwest of the country, bordering Burundi, Nyungwe national Park, is a primate paradise, hosting a number of primates that has attracted a number of tourists to visit the park. Nyungwe forest, is one of the oldest rainforests in Africa, Nyungwe is rich in biodiversity and spectacularly beautiful. The mountainous region is teaming with wildlife, including a small population of chimpanzees as well as 12 other species of primate, including the L'Hoest's monkey endemic to the Albertine Rift. Sightings of troops of other monkeys, including Angolan colobi, Dent's monkeys, grey-cheeked mangabeys, olive baboons, vervet monkeys and diademed monkeys, are virtually guaranteed.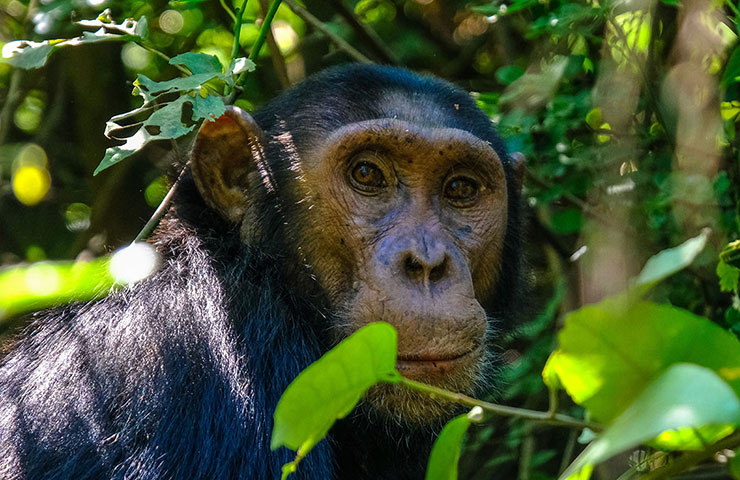 On many occasions, clients who visit Nyungwe forest for various activities will encounter one of the primates along the forest drive or walk, as these primates sometimes feed near the park reception or the open road and park boundaries.
One many trails nature walks you may encounter the primates on many occasions. The monkeys are the famous, especially mangabeys and colobus monkeys, which sometimes feed next to park reception. Number of primate trekking are available from Chimpanzee trekking to colobus monkey trekking, of which you can choose one from and enjoy the primate trekking in Nyungwe National Park.
You can as well, add up the primates of Nyungwe forest for the trek, with other activities available in the park, such as nature walk, canopy walk, community encounter, bird watching and numerous hikes available in the park.
Primates of Nyungwe forest are one of the amazing creatures to meet and see. The treks are wonderful, and the trails are well maintained to lead you to the community, however at a point you walk off trail, to reach the primates of Nyungwe forest. Visit Nyungwe National Park, to have a great experience of primate trekking in the Nyungwe forest.